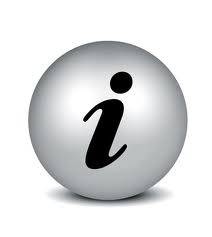 Shuttle Chianti General Conditions
TERMS AND CONDITIONS OF SERVICE FOR HIRE WITH DRIVER
The cars are all newly registered and covered by insurance for themselves and passengers with ceilings up to 25.000,000 euros, up to date with municipal permits for movement: LANES, LTZ, TOWN CENTRES, PEDESTRIAN AREAS, ETC …. .
Shuttle Chianti collaborates with other companies to hire with driver, with the same standards of quality and efficiency, and may use them to perform services for which it deems appropriate.
Check out the matching luggage, all objects transported passengers traveling under the responsibility of the Shuttle Chianti is not responsible for any loss or damage.
Each passenger can carry up to two suitcases with them, any such excess baggage.: SKI AND / OR OTHER TYPES OF BULKY EQUIPMENT MUST BE CLAIMED AT THE TIME OF RESERVATION, to ensure that the car is not suitable for such transport.
Booking
Our prices include:
• Tolls, parking, luggage handling.
• Italian Taxes 10% IVA (VAT – Value Added Tax).
• Use of vehicle.
• Fuel and highway tolls.
Our prices do not include:
• Client's meals, food and beverages unless otherwise specified in the programs.
• Entrance fees to Museums or Monuments, gratuities at your discretion.
• Ferry tickets where required.
• Additional hours.
• Anything not expressly mentioned as included.
• Airport or dock transfers waiting time beyond the scheduled departure or commencement time
Down payment
The balance will be settled:
in cash directly from the driver
with credit card a day before the requested service. We accept the following credit cards: VISA,MASTERCARD, AMERICAN EXPRESS, JCB
with a bank trasfer 6 days before the requested service (all bank charges to be met by sender) with e-mail copy of the payment
IBAN. IT 56 Q084 3538 1200 0004 0321 531 SWIFT BIC: CRACIT33
Credit Card Payments

For credit card payments a transactions fee of 5% of the total service fee applies
Cancellattion
All cancellations must be communicated in writing e-mail, and must the acknowledged by Shuttle Chianti and are subject to the following conditions:
Cancellation 48 hours before date of requested service 50% of the service fee
Cancellation 24 hours or less before date requested service full service fee
No show full service fee
Waiting time
Arrival: for every 60 minutes of waiting an additional hour will be charged.The company assume no responsibility for delay caused by external events.The company assume no responsibility for any luggages-loss or damage or property carried within or on our vehicles however such loss or damage may be caused.
Copyright ©
All rights reserved. Users may download and print extracts of content from this website for their own personal and npn-commercial use only. Republication or redistribution of https://shuttlechianti.com content, including by framing or similar means, is expressly prohibited without the prior written consent of Shuttlechianti.com.